Middle Tennessee Birth Photography Special Discounts
Are you pregnant & living in middle Tennessee? Birth photography is becoming more of a necessity these days. If you haven't booked your birth photographer yet, we've got UNPRECEDENTED pricing on birth story photography right now… you won't want to miss out on this if you're expecting (or planning to become pregnant in the near future)! Click here for details & book your due date today!
Our birth story photography collections begin at $499. We are happy to work with any budget, so let me know what you need and let us capture your memories.
After all… they're only born ONCE.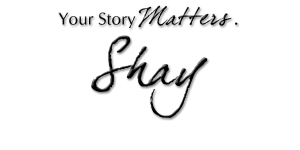 Shay Bunch Photography is on
Facebook ~ Twitter ~ Instagram
Middle Tennessee Birth Photography Special Discounts Franklin TN Birth Photographer Summertown TN Birth Photographer The Farm Midwives Birth Photographer Photography The Farm Photographer The Farm Midwifery Group Birth Photography Alabama Birth Photographer Clarksville Birth Photographer Mt Juliet Birth Photography Columbia Birth Photographer Dickson Birth Photographer Bellevue Nashville Fayetteville Birth Referral Specials Family Photographer Photography Preferred Nashville Franklin Birth Photographer Leiper's Fork Spring Hill TN Tennessee Birth Labor Delivery Baby Hospital Homebirth Photography Fayetteville Birth Photographer Fayetteville Birth Photography Charlotte NC Birth Photographer Charlotte Birth Photography Charleston Birth Photographer Charleston Birth Photography Durham Birth Photographer Asheville Birth Photographer Fort Bragg Birth Photographer Wadesboro Birth Photographer Anson Birth Photographer Albemarle Birth Photographer Best Charleston Birth Photographer Mount Pleasant Birth Photographer Mt Pleasant Birth Photography